Emergency Plumbing Services: 24/7 Plumbing Assistance from G.Brand and Sons
07 September 2023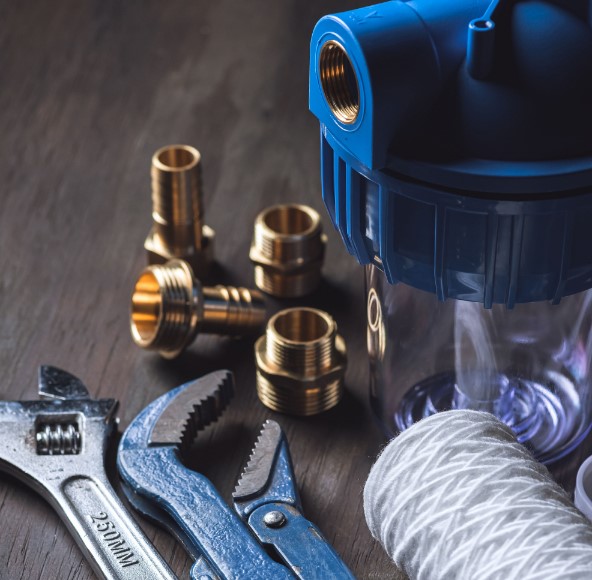 Trust G.Brand and Sons for reliable 24/7 emergency plumbing services in Melbourne. Call us at 0411 072 131 for peace of mind and expert plumbing solutions.
To mitigate unexpected plumbing damage and restore functionality, you need reliable assistance from emergency plumbing services. At G. Brand and Sons, we understand the urgency of such situations. That's why we offer 24/7 emergency plumbing services. Let's discuss the importance of reliable emergency plumbing services, the benefits of choosing G.Brand and Sons, and how our team of experts can swiftly address your plumbing emergencies.
The Importance of Emergency Plumbing Services
Plumbing emergencies can cause significant damage and disruption if not promptly addressed. Immediate response is crucial to minimise the impact of burst pipes, water leaks, or sewer backups. Reliable emergency plumbing services offer timely assistance, preventing further destruction and costly repairs. With expert knowledge and specialised tools, emergency plumbers can identify the root cause of the problem and provide effective solutions, safeguarding your property.
The Benefits of Choosing G.Brand and Sons
• Brand and Sons stand out as a reputable provider of emergency plumbing services. Our commitment to customer satisfaction and industry expertise offers several key benefits:
• 24/7 Availability: We are available round the clock, 365 days a year. Plumbing emergencies can occur at any time, and you can count on our team to respond promptly, including at weekends and holidays.
• Skilled Plumbers: Our highly trained and experienced plumbers have the expertise to handle various emergencies. They quickly assess the situation, determine the best course of action, and execute efficient repairs or solutions.
• Prompt Response Time: We understand the urgency of plumbing emergencies. Our fleet of fully equipped service vehicles allows us to arrive promptly, minimising damage and restoring your plumbing system quickly.
• Quality Workmanship: We take pride in our workmanship and strive for excellence. Using top-quality materials and industry best practices, we ensure long-lasting repairs and solutions that stand the test of time.
Our Approach to Handling Plumbing Emergencies
When you contact G.Brand and Sons for emergency plumbing services, you can expect a comprehensive and efficient approach:
• Immediate Response: Our customer service team is available 24/7 to gather information about your plumbing emergency. We prioritise urgent cases and dispatch a skilled plumber as quickly as possible to your location.
• Thorough Assessment: Upon arrival, our plumber conducts a detailed assessment to identify the root cause and evaluate the extent of the damage. This allows us to provide an accurate diagnosis and recommend appropriate solutions.
• Effective Solutions: Equipped with the necessary tools, equipment, and parts, our experienced plumbers address a wide range of emergencies on the spot. We strive to provide efficient and effective solutions that restore functionality and minimise future issues.
When faced with a plumbing emergency, trust G.Brand and Sons for reliable 24/7 assistance. With our prompt response, skilled plumbers, quality workmanship, transparent pricing, and comprehensive approach, we ensure efficient resolution and peace of mind. We also handle unexpected commercial plumbing emergencies. Reach out to us today, and let us provide you with the reliable emergency plumbing services you need.
The Best Brand in Plumbing – G. Brand & Sons
For more information on our range of services, you are welcome to contact us by visiting our page at: https://gbrand.com.au/contact
Office: 63a Grange Rd Cheltenham VIC 3192
Phone: 0411 072 131
Email: bruce@gbrand.com.au
After Hours: 0411 072 132 or 0411 072 133
Optimized by: Netwizard SEO