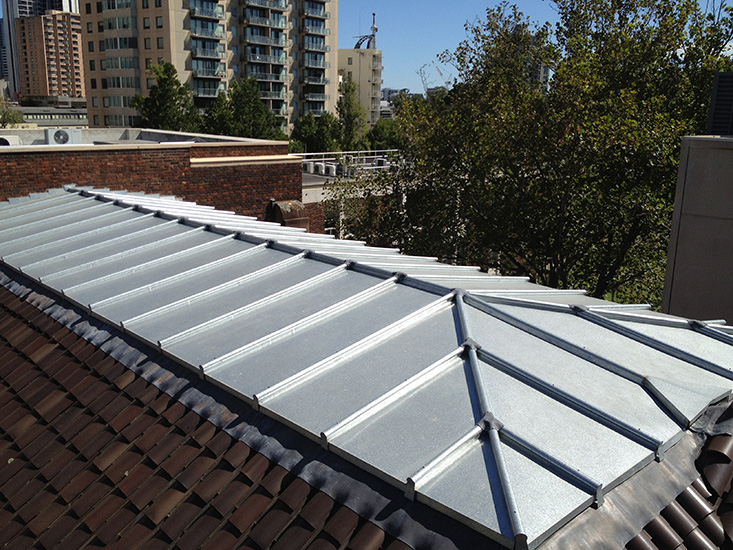 We specialise in metal roofing for Commercial properties and for Heritage Houses and Buildings.
See photos of the Australian Royal College of Surgeons in Melbourne where we replaced the Heritage listed roof with handmade profiles. This work was overviewed by Heritage Victoria. Another roof shown is an estate in Heathcote Victoria where we replace the entire roof and box gutters along with raising the roof 80mm to increase the box gutter capacity.
In regard to box gutters, we are the approved installers of the Join-A-Gutter box gutter system. We have completed countless box gutter replacements including 78 metres oversized stainless steel box gutter at Monash University Clayton.
Copper gutters are another aspect of our work for Heritage Buildings, we replace over 300 metres of 125mm quad gutter on one job alone.
We also conduct roof audits and inspections.